Volunteer, donate, or both!
As you can see by the pictures below, we have volunteers of all ages and there are many ways to help. There are also many ways to donate.  More information is provided below that will help you decide what will be most meaningful for your own Santa's Cause experience.
Check out our schedule 
by clicking the printable flyer button below
or visit our Contact Us page for our hours and location. 
sEE oUR vIDEO, "sANTA wHO?"
Watch our video on YouTube, "Santa Who?" to learn what it is like to wrap and deliver gifts. 
Watch our video on YouTube with our Head Santa, Bill Lester, explaining all you need to know about being Santa.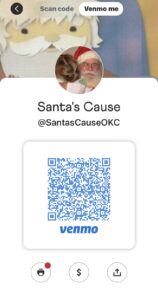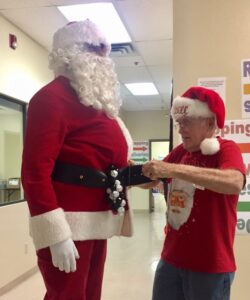 Cash Donations
We can always use cash donations for our volunteer shoppers to shop for specific needs and special requests to Santa. Donations can be made by clicking here to donate via Pay Pal, or clicking here to donate via Venmo or by mailing a check to the address on the  Contact Us page.
Toy Donations and Toy Drives
We accept new, unwrapped toys and gladly welcome your company sponsoring a toy drive on our behalf. 
Sponsoring Letters
We have many requests each year from individuals or companies who would like to sponsor a family by providing the items requested (and usually much more!) for us to deliver. Letters to sponsor are available around December 5th and need to be returned to us by December 14th for us to coordinate with our deliveries.  Please contact us via email at [email protected] if you are interested in sponsoring a letter.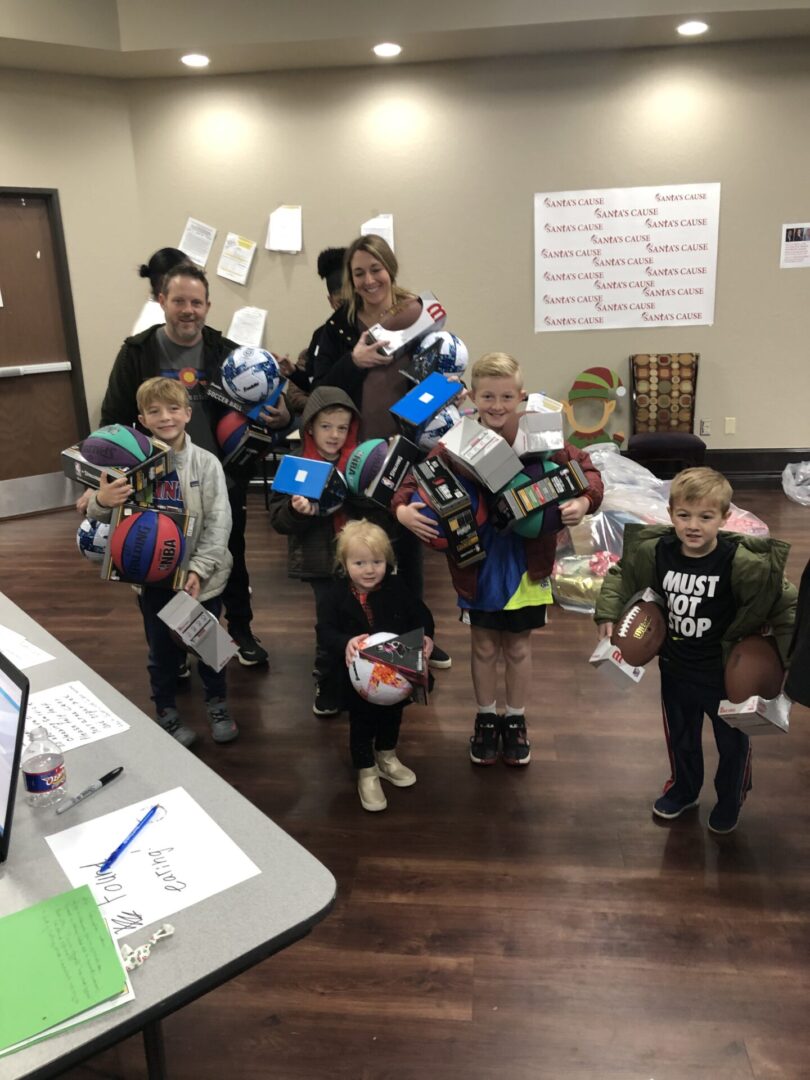 We can always use new calculators for school-aged children. We deliver them at the request of metro area teachers who tell us that many students are unable to afford their own and fall behind in math, and subsequently other subjects as a result.
We can always use new Bibles, any size gloves, hats, socks, underwear, coats, blankets, any kind of balls, Legos, baby dolls, remote-controlled cars, and wrapping paper.